Wedding DJs, Photo Booth, & Officiants for Central Iowa
Wedding DJs, Photo Booth, Uplighting & Officiants for Central Iowa
If you are planning a wedding, corporate event, or private party and want a DJ entertainment, uplighting, and/or photo booth company who will give you exactly what you want while exceeding your expectations and dreams, Select Entertainment of Des Moines is the company for you.
We'll listen.
Every event we do is unique. We customize every event to the specific desires and needs of each of our valued customers. You will receive exceptional customer service from the first call to the last dance. You can count on our integrity, professionalism, experience, and reputation for extraordinary weddings and special events. Every time! Always professional, never cheesy, always FUN!
We go beyond the standard role of "DJ" for all the events we do. We work with you in advance of your event to help you plan out all the details so that when it comes to the night of your event, you can relax and enjoy yourselves knowing we know how things are to be done. We will help coordinate all of the various aspects of your event making sure that the evening is flowing along so your guests are not becoming bored.
We have experience and love all kinds of events, including corporate and school dances, but we have earned the reputation of being THE Des Moines Wedding DJ with the highest rate of customer satisfaction.
Wedding DJs, Photo Booth, & Wedding Officiants for Central Iowa

Check our availability for your event.
Enter your date to see if we have any openings for your event date. One of our staff members will be in contact soon.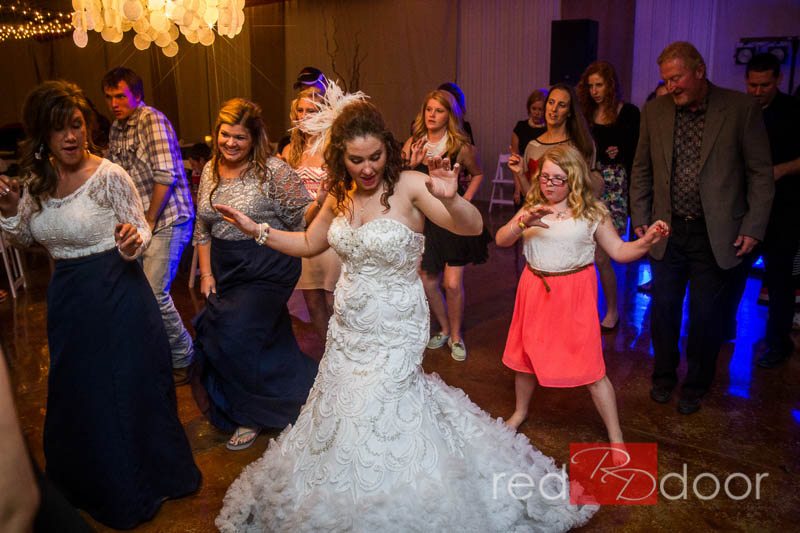 "I trusted Select Entertainment because of their great reputation. We got married in Des Moines in May and it was everything I dreamed it would be and even better. They ROCKED!"     ~Karen & Jason
Select Entertainment - for Beautiful Weddings Customized to Your Tastes
The Knot's Best of Weddings Award Winner and 2017 Inductee into The Knot's Hall Of Fame!
"Select Entertainment killed it at the wedding reception- people danced all night!" ~Brie 
Wedding DJs, Photo Booth, Uplighting & Wedding Officiants for Central Iowa
Hey Blue Moon trivia players... tonights triple points are fishbowls and Chicken Finger baskets!!! TO get your 20 points the word of the Day is " Welcome Back Marnie" but you have to say it REALLY LOUD....
Here is week 2 of the Blue Moon Trivia standings. There was good movement this week and the triple points items are playing a big part. Its very very close. I will post triple points when I know them 1. Here to Drink not to win 2. Stephen Hawking School of Dance 3. Team Number one 4. Pizza Dorr 5. Pigeon Boyzz 6. Our Points come from our tab 7. Alternative Facts 8. Never Nudes 9. Quiz with me and get some money 10. Shaken not deterred 11. Delinquent by nature 12. Take off your pants and Jacket 13. Table over there 14. Dilly Dilly 15. Open Your Mouth 16. Sexy Bitches 17. Alternative Facts 18. Rain in your Pants 19. Quiz Khalifa 20. Tide Pod Culinary Arts 21. Parental Pudding Bandits 22. Poetry in Motion 23. We thought this was Speed Dating 24. Pumpkin spiced Tide Pods 25. 13.7 26. Tilted Towers 27. Tossed Salad 28. The Ex's
Happy Galentines Day! Thanks for coming to trivia. Tonights triple points are specialty pizzas and goblets. Word of the day is Happy Galentines!!
Professional Endorsements
"We LOVE Select Entertainment! Not only are they awesome at what they do, they LOVE it and make sure to have every detail ready for your event. I hired them for my wedding 3.5 years ago and they are my top pick! They have been in the industry for a long time and have many great ideas. Call them to find the DJ that will keep your party hoppin'. Thanks for being a top vendor at our Venue!"